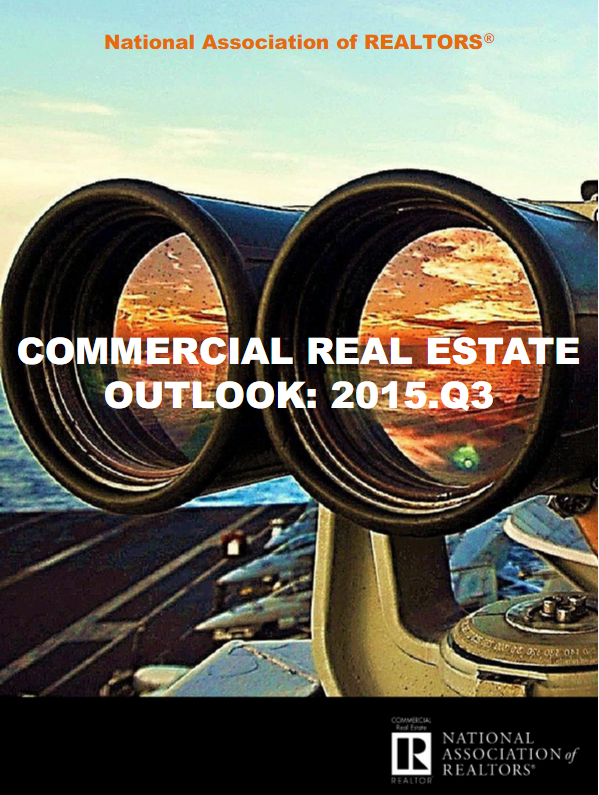 NAR's latest Commercial Real Estate Outlook offers overall projections for four major commercial sectors and analyzes quarterly data in the office, industrial, retail and multifamily markets. Historic data for metro areas were provided by REIS, Inc., a source of commercial real estate performance information.  DOWNLOAD FULL REPORT HERE
Highlights
Macroeconomic conditions continued improving at a moderate pace in the second quarter of this year.
Demand for commercial lease space continued advancing in the second quarter of 2015, rebounding from the soft performance of the wintry first quarter.
While construction has been ramping up across all property types, the gap between demand and supply continued to add downward pressure on availability.
The apartment sector was the only exception, as new supply exceeded demand this year, resulting in a slight increase in vacancies.