On a frigid Saturday afternoon this past March, 4,000 children and adults convened in the market square at The Corners of Brookfield lifestyle center for its first-ever Bunny Bash, braving the cool temperatures to hunt for treats.
While a chilly day, it was a sight that was warming to Brookfield Corners LLC CEO Robert Gould, who believes that events like this help fulfill his vision of what The Corners should be: a place for town of Brookfield residents to come together and build a sense of community.
Since the development opened in spring 2017, Gould believes the mixed-use, open-air center, located off Interstate 94, has achieved that goal — and it's a sentiment town officials agree with.
"It kind of brings a pulse to the town, it creates a sense of place for us," said Brookfield town administrator Tom Hagie. "The town of Brookfield just doesn't have its own downtown and the market square provides that space for us."
First pitched in 2011 by Milwaukee-based Marcus Corp., the development of The Corners of Brookfield was delayed several times until it was taken over by Bradford Real Estate Cos. and IM Properties in 2015. In the years since taking the reins, the two firms — acting as a joint venture under Brookfield Corners LLC — have brought The Corners vision to life, bringing both a major development and a better sense of identity to the town.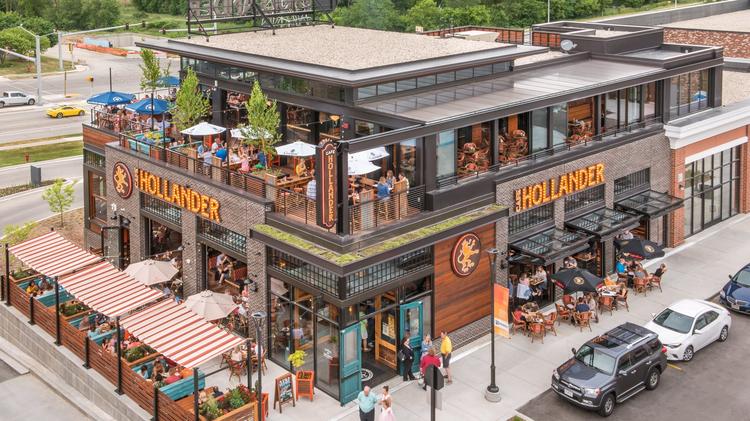 The development has assembled 750,000 square feet of retail, residential, entertainment and restaurants into a 19-acre center that mimics an urban setting. Streets weave through the development, which is lined with glossy storefronts that boast luxury apartments atop. Restaurants like Café Hollander and BelAir Cantina open up to the outdoors with rooftop patio and sidewalk seating. And in the middle of the center, a market square acts as a public space, hosting movie nights, musical performances and events like the Bunny Bash.
The last thing the developers wanted, Gould said, was for The Corners to resemble a "cookie-cutter" retail center.
"We feel that it builds that sense of community and you can't do that with a box in a parking lot," Gould said.
The concept has attracted first-to-market retailers like Von Maur, Arhaus and L.L. Bean and other high-profile brands like Anthropologie, Lululemon and Sendik's Food Market. With around 27 tenants open or committed to the center, the development is nearly 80 percent leased and, once completely filled, The Corners will employ 1,500 people.
More is on tap for the development. Future plans include the spring 2019 opening of a Silverspot Cinema, as well as openings from other yet-to-be-named tenants.
"We will continue to reinvest because we want to make it a regional destination," Gould said.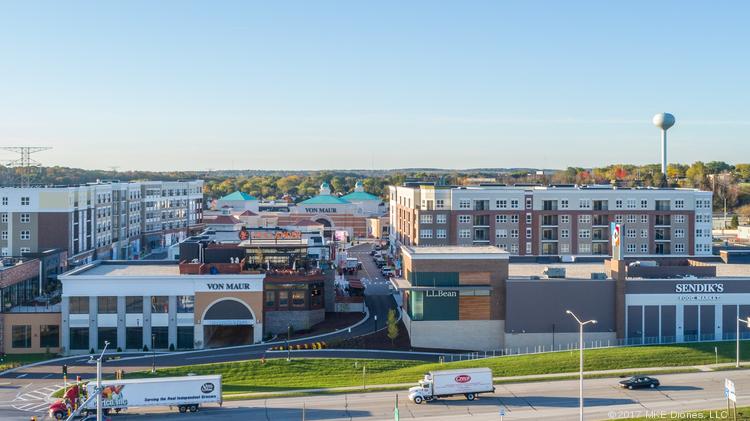 PROJECT CREDITS:
Owner/developer: IM Properties and The Bradford Real Estate Cos., acting as Brookfield Corners LLC
General contractor: Pepper Construction Co.; Tri-North Builders Inc.
Architect: Eppstein Uhen Architects
Engineer: Pierce Engineers Inc.; Kapur & Associates Inc.
Lead legal counsel: Daspin & Aument LLP
Completion: April 2017
Project cost: $250 million