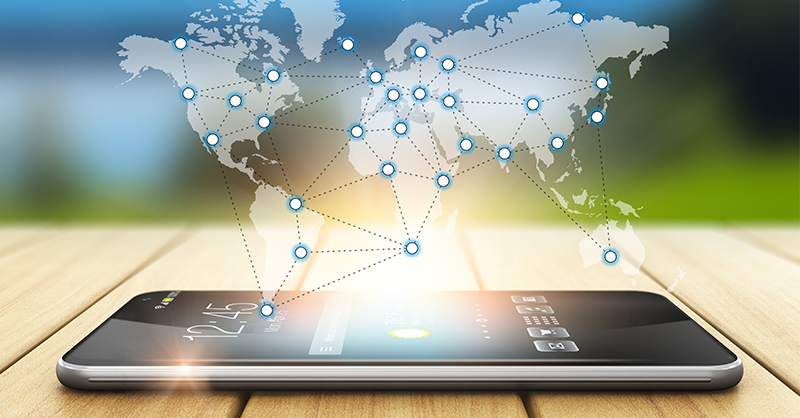 The answer is in four simple words: technology and national networks.
"Building a technology stack sounds a little geeky, but it's actually pretty simple" Mike Mullin, CEO, at boutique business technology solutions consulting firm, Integrated Business Systems (IBS), recently stated in one of his company's blogs.
Mullin is a firm believer that small brokerage firms can successfully compete with national, well-capitalized, CRE brokerage firms by always staying on the leading edge of technology.
Small nimble CRE brokerage firms utilize a variety of CRETech applications aimed at increasing productivity and efficiency. These applications add value by allowing their clients opportunities to make more confident and informed decisions.
CRETech Applications
If you are considering developing a tech stack or adopting commercial real estate technology for your firm, here are some of the best-in-class applications you should consider reviewing:
1. Imperium IBS is a lease management and accounting system that offers full financial management and reporting. It includes functionality to handle rental rate escalations and expense recoveries and lease abstracting.
2. VTS is a leasing platform that provides space management tools. It offers very effective collaboration between owners, asset managers, brokers, and tenant rep agents who are working directly with prospects. As deals process through the pipeline, VTS keeps all of the parties informed of the deal status up until the deal is or is not consummated.
3. Buildout is a CRE application that has revolutionized the entire listing process for brokerages around the country. Buildout's marketing tools allow brokers to produce beautiful, brand-consistent marketing instantly, saving time by eliminating tedious tasks and focusing on what's most important: closing more deals and growing a business.
4. FUEL is an affordable alternative to Argus with a focus on property valuation and cash flow forecasting with intuitive, fast, accurate modeling for the purchase of CRE properties
5. Modern CRE CRM platforms such as ReThinkCRE, APTO, and ClientLook manage contacts, properties, listings, and pipeline deals. With information accessible from any device at any time anywhere in the cloud, CRM's help landlords, tenant reps, and investment sales specialists manage their business and relationships.
6. CommissionTrac is a cloud-based application specifically designed to track and manage the complexities of commercial real estate commissions. By automating this traditionally manual and tedious task of the leasing and sales transaction it helps agents get paid on time with transparency. It supports back-office professionals as they capture and instantly report on the most important aspect of their business— their revenue. Additionally, CommissionTrac provides brokerage companies with the ability to create their own internal sale and lease comparables database.
7. Compstak is a cloud-based service for lenders, landlords, brokers, and investors operating in the commercial real estate space. A growing list of top-tier banks, private equity funds, owner/operators, REITs, and advisors rely on CompStak for providing them with valuable market comparable transactions as part of the due diligence and decision-making process.
8. DocuSign is a contract management application that enables users to complete online business transactions quickly and securely on any mobile device.
9. SiteCompli is an application that helps clients navigate the rocky road of site compliance, regulations, and ordinances. It also provides site-specific data and round-the-clock monitoring to keep owners and managers abreast of changes and possible violations before they become problems.
10. If your CRE brokerage is handling third-party management, Honest Building is a leading integrated, data-driven project management and procurement platform built for commercial real estate owners and managers. It utilizes centralized project data to provide increased transparency, automate bid management, and standardize reporting for CRE owners and managers.
11. Building Engines is another comprehensive web-based operation management solution for owners and managers of all property types. It connects the people and processes involved in running individual buildings and entire portfolios, empowering property management professionals to capture actionable data in day-to-day activities, automate workflow, and facilitate communication among individual team members, vendors, and tenants.
There are literally hundreds of CRE applications available for consideration. If you are serious about creating a technology stack that allows your brokerage company to compete with larger national and international organizations, starting with a CRE consultant is a good place to start.
Another extremely effective approach for smaller CRE brokerage companies to effectively compete with their national counterparts is to join national and/or international networks, such as SIOR. CRE networks offer features and opportunities that allow companies and agents to leverage their skills and client relationships, both nationally and internationally.